I might not be Cantonese in origin, but I do love my dim sum feasts once in a while. And what better way to enjoy a magnificent spread then to join the Jaunters in a
meetup session
over the round tables of East Ocean Restaurant right smack in the middle of Chinatown. I silently rejoiced in the fact that a bigger group meant sampling of a larger variety of dim sum... even if I were to partake it with a bunch of absolutely strangers.
In sync with East Ocean Restaurant's 28th Anniversary, they have launched a
Dim Sum Dreamtime Special
which offers customers dim sum at a price of $2.80 - $4.80 if you check in and out at the specific times stated. Quite a steal if you ask me. (more information can be found on their website
here
)
In no particular order at all, the table full of ravenous beings attacked all approaching vessels with no reservations. Simple, but each one given a little snap, crackle and pop and the whole affair ended up being more satisfying than some high end fine dining landscape.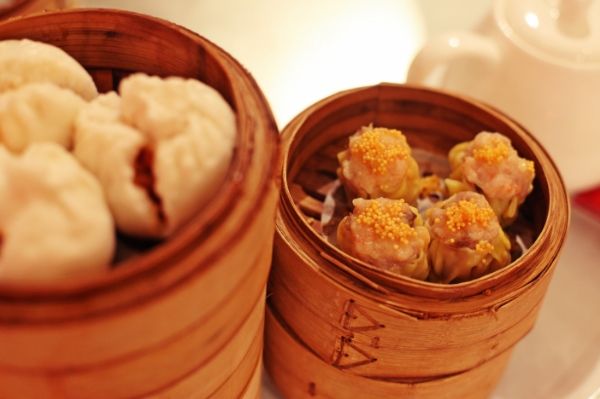 I particularly enjoyed the
Siu Mai
(pork and prawn dumplings with crab roe), tender and juicy from the chopped prawn thrown into the mixture. The
Har Gow
(king prawn dumplings) were a bit clumsy per se, the gentle sweetness of the prawns encountering a major road block with the chalky thick layer of steamed skin, a distress signal of fat fingers at work behind closed doors.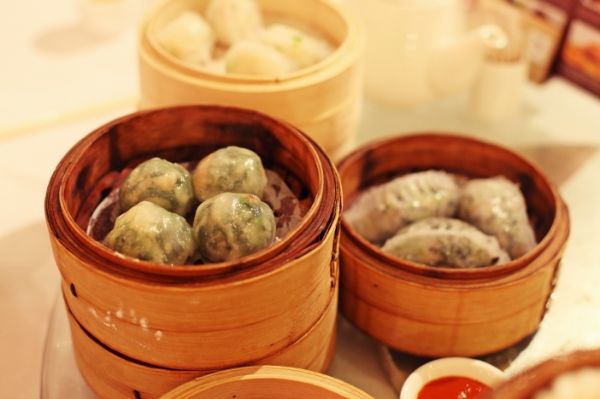 The
Char Siew Baos
(steamed BBQ pork buns) were a force to be reckon with. The gelatinous red mass of sweet pork in the center cooked to perfection. I wish there was more in there. Still the steamed fluffy buns proved to be quite a show stopper, given the chilly weather brewing outside.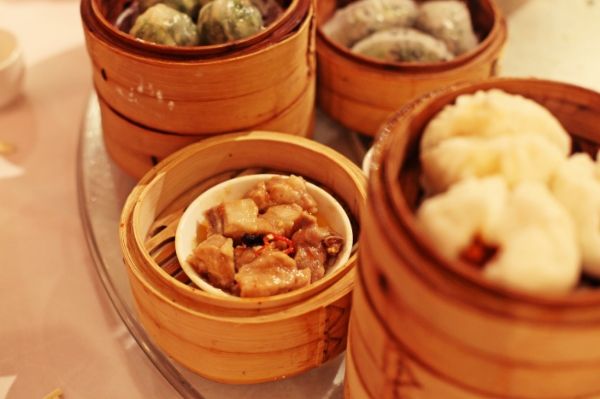 My usual order of
Char Siew Sou
(Baked BBQ pork buns) was delivered on rather mediocre standards. The pastry had great layering to it but the filling lacked the 'wow' factor when placed amidst all that buttery goodness. I reckon a pinch more salt could have elevated the dish.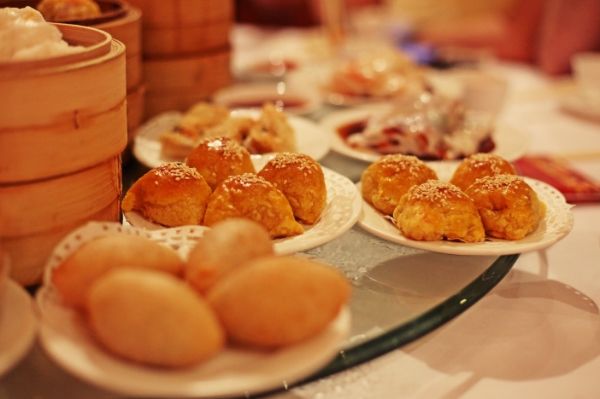 Crispy Taro
was next on my plate. Warm and comforting, the deep fried beauty of a nest broke with a slight shatter to reveal a deliciously soft, steamed taro filling.
Desserts were again, not such a grand affair. The
Egg Tarts
, I found too eggy, but that was my personal opinion. My companions around me, raved and gorged themselves in this umbrian treat. My
Steamed Custard Buns
were a let down as well, with semi-solid centers, which suggest a little too much time in the sauna. *sigh*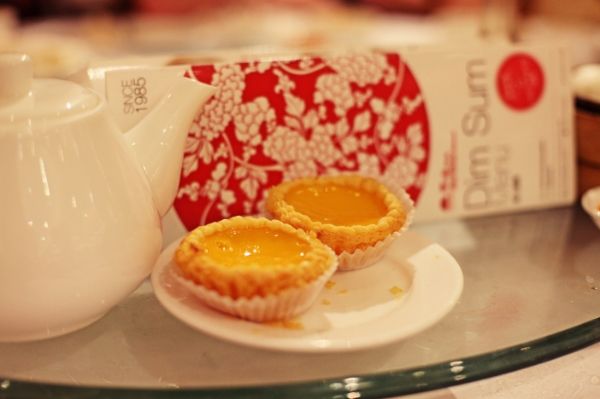 Still, $17 dollars per person, for all that food; with the perks of cultural immersion against a background reminiscent of a traditional Cantonese Dim Sum restaurant. What more can you ask for?
East Ocean Restaurant
421 - 429 Sussex St.
Haymarket NSW 2000
Website: http://www.eastocean.com.au/
Tel: 02 9212 4198