Areas like Surry Hills and Marrickville are sprucing up nicely with lively food and beverage outlets. But to have a new French style patisserie sitting on the edge of Paddy's Market, that was a unlikely location that caught my attention.
Blackflower Patisserie, as you might have heard is an offspring of the famous Passionflower Ice Cream store. Evidently, this patisserie has absorbed some of it's parent company's policies with regards to Asian influence, using largely Asian ingredients in a fusion attempt with modern French sweets.
This outlet is small yet cosy, decked out in a series of chained florescent lights and matte black finishes. A positively modern respite stashed away near the chaotic mess that is Haymarket.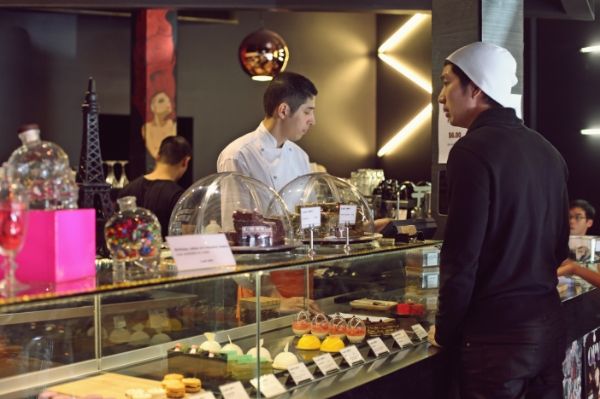 We tried
Lust
($8.50), a velvety red box containing the likes of a rose perfumed mousse, lychee jelly, chocolate sponge and hazelnut feuilletine. Price wise, this proves very alluring for a entremet this size. however, composition was clumsy with the lychee jelly being a little too thick, the overpowering baby-powder likeness of the rosewater perfumed mousse rubbing me in all the wrong ways.
The other 7 sin,
Envy
($6.50) is kept simple, black sesame buttercream, white chocolate ganache and matcha sponge. Lovely execution with the layering on this Opera spin-off. With flavors that didn't crowd the palate, this treat went too much too quickly with the companions. I wanted more...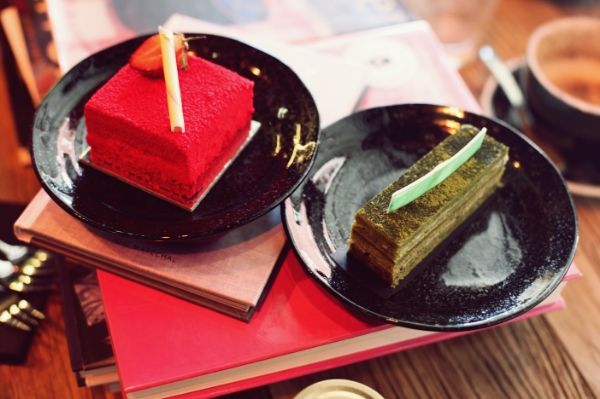 Blackflower Patisserie has the real potential to shine given it's outstanding location for a shop of that genre. With new and more provocative creations like the 'Orgy' Cake flying off its shelves, I can see a good following of young Asian customers in the long run. Just watch out for the Sex Bombs.
Blackflower Patisserie
Shop 5,
37 Ultimo Road, Sydney, NSW 2000
T: 02 9211 8383
Facebook: https://www.facebook.com/blackflowerpatisserie