Atmosphere
on George Street in North Strathfield occupies this shady spot down the row that seems to have this curse looming over it for like FOREVER. Changing hands from tenant to tenant over the years. Somehow, at every juncture, it was either a case of a wrong concept or just plain bad food that brought about predictable doom. This time around, some friend and I decided to leap across the road to do a bit of investigation.
It was a public holiday and the
Atmosphere
was packed to the brim, the tables pushed a little closer together to accommodate the overwhelming turnout of guests at the establishment. We were quick to order a round of drinks and an apple and mint flavored
shisha
($35) to share.
I shan't be courteous at this point. Brutal honesty is required.
The food was sub-par. Service was careless.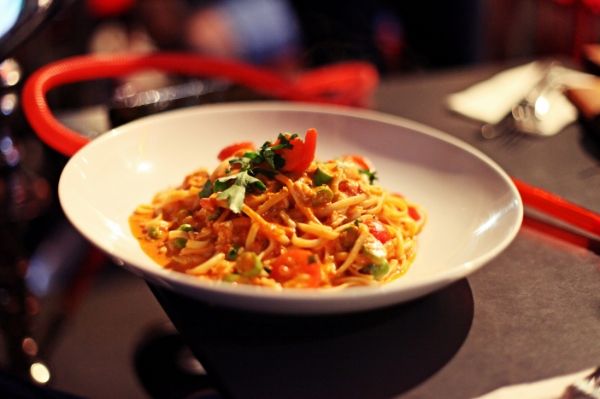 My friend's
Linguini with crab meat, asparagus, cherry tomatoes in a cream sauce
($27); definitely way over-priced and on the contrary, very under seasoned.
My
Wagyu Cheese burger, caramelised onions, tomato, lettuce, beetroot & side of fries
($18) was a disaster with the burger patty's exterior charred to a crisp, I do appreciate a nice sear, but this was a tad abused to the point that my whole mouth was coated in a layer of soot upon my first bite.
Fortunately for them, their Shisha offering succeeds in offering a safety net. *poof* and all my disgruntles disappear in a heavy puff of sweet smoke.
Atmosphere Cafe
3/24 George Street
North Strathfield
NSW 2137
Tel: 02 9764 5084
website: http://www.atmospherecafe.com.au/