The first 20 minutes of the meal was enveloped in a mystical silence.
Just focused, fixated grazing by the 4 of us around the table. A beguiling Lebanese spread drawing us in with its lavishness.
Al Aseel was a recommendation from my Lebanese boss for a go-to, fail-safe destination for authentic Lebanese food.
And truth be told, it was fabulous.
At any Middle-Eastern joint, where I never stray from the Hommus, we had the
Hommus with Meat
($16); chickpeas simmered and then blended with tahini. This rendition was very well balanced with a less viscous nature to the mix than I usually observe. The pinenuts and fried minced lamb adding to the pageantry of this humble dish.
Now, let me wax lyrical poetry about the
Grilled Haloumi
($15) here, deliciously rich and salty, this semi-riped hard cheese arrives unevenly tanned, its body glistening under a slick of extra virgin olive oil and a drizzle of pomegranate syrup. I fervently sliced my portion to multiple pieces, prolonging my gratification.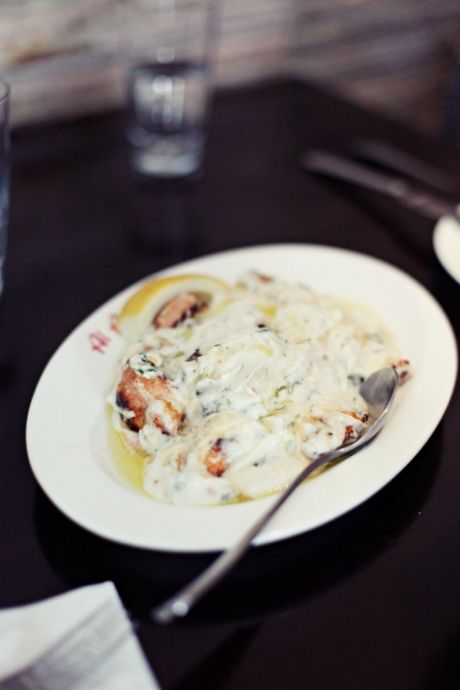 Another highly recommended dish is the
Lemon Garlic Chicken
($25), grilled chicken breast marinated in some sort of rich yogurt sauce (almost like a Indian Tandoori) and then tossed in a generous amount of special garlic sauce and fresh herbs. This dish was absolutely moreish, the pungency of its flavors combined with the refreshing tang of lemon juice acting as an excellent dipping sauce to the flatbread.
The
Lamb Sharwarma
($20) was a bit disappointing, the chunks of Lamb shredded to varying size that only guaranteed the over-cooking of the smaller pieces. Thank goodness for the garlic dip on the side that managed to revive some of the smaller, worn-out shards of meat.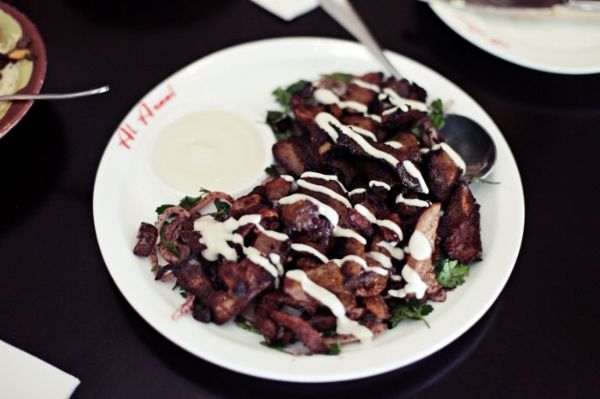 Located along Missenden Road, Al Aseel is housed in one of those sub-divided cottages just right next to Luxe Bakery in the heart of Newtown. With a sombre ambiance and semi-casual dining atmosphere, Al Aseel entices its guests with a promise of honest Middle Eastern fare with a bang-for-buck presence at the dining table. Definitely an ideal option for this regional cuisine should you not want to travel all the way to Parramatta.
Al Aseel
189 Missenden Road
Newtown, 2042
Phone: 02 9550 3194
Website:http://www.alaseel.com.au/