If there was no consequences to overdosing on pasta, I think I could eat shove my competitors aside and attack that bottomless bowl of pasta with gusto like none other.
My friend, Alan, recently procured a pasta machine and was all
gung-ho
about breaking a sweat on her sweet baby. Hence, a pasta night was in check.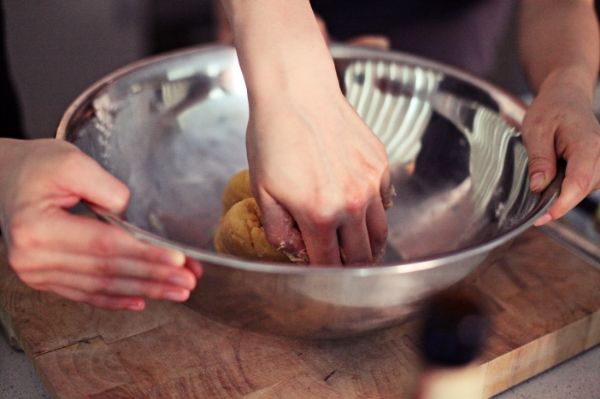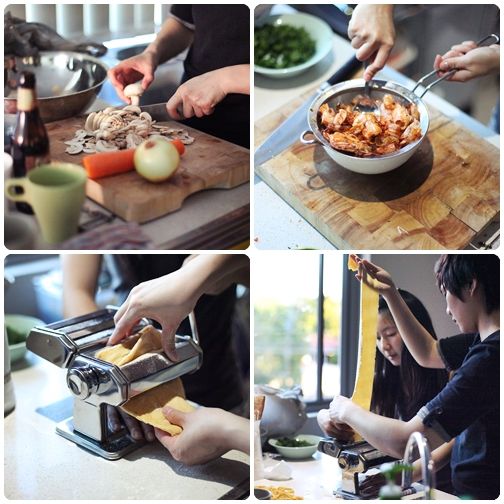 On the menu, a traditional beef ragout with herbs fettuccine and a fresh seafood fettuccine done aglio olio style with a simple garlic sauce. Super scrumptious if you ask me. The latter with fresh scallops and king prawns that we purchased at the fish market earlier in the morning elevating the dish to superstar status. Sometimes it's good to let the ingredients speak for themselves.
Pasta Dough
Bakers flour 200g
Salt 5g
Eggs 2
Olive oil 20ml
Sift in flour and salt to make a bay. Whisk the eggs and oil together and pour into the centre of the flour.
Using fingers, mix the flour with the egg mixture to form dough
Knead well with both hands until firm and very smooth and silky to the touch.
Cover and rest if for 30-45minutes in a coll place before using.