My head has been filled with these dangerous, bordering on obsessive thoughts. *See that burger at the end of the post?* I want one NOW, or let's make it two to play on the safe side.
Mary's. Some bloggers have raved about it, whispering sweet nothings as they nurse their burgers; whilst some have crucified it, stripping it of its alleged title of one of the best burgers in Sydney.
What do I think?
It is one of the
best burgers I've ever eaten
. Straying far away from the refined versions like from
DB Bistro
to an opposite side of the spectrum.
Diner, Drive ins and Dives
style, dirty American, just the way I like it.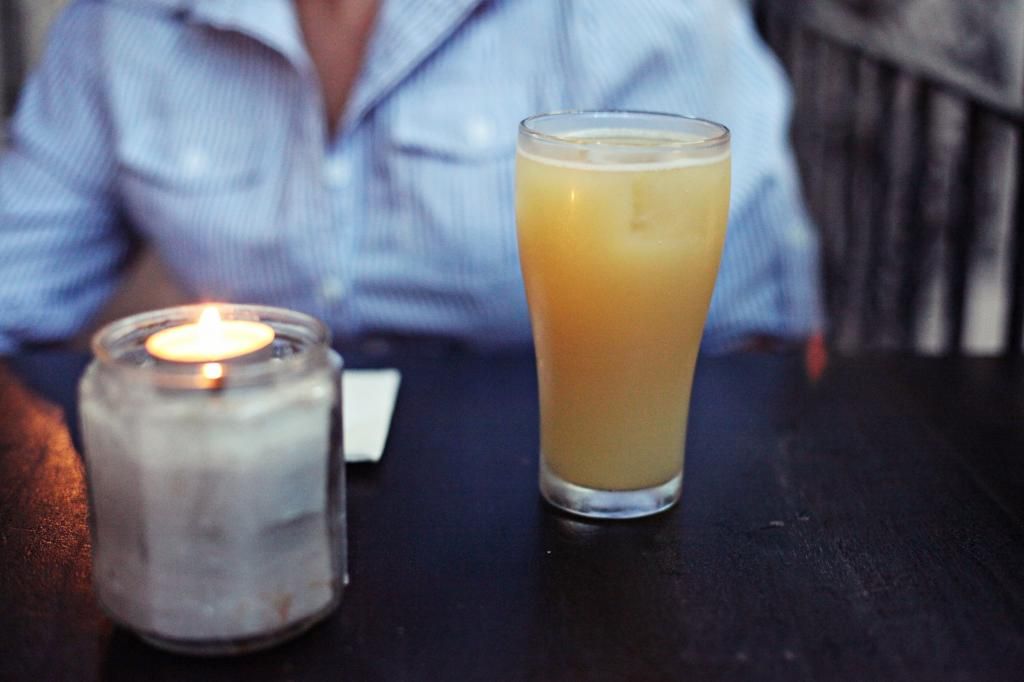 Starting off with a Young Henry's straight from the tap. I leaned back on my seat at the counter as I awaited my friends' arrival. Moments ago, I felt like Alice in Wonderland, strutting into the mason church like space through a seemingly contrasting concealed door. No signboards. I like how everyone comes here driven with a purpose. The bouncer at the door stepping aside with a just a glimpse (
no ID check for me
), as though the hunger-driven stare in my eyes was the secret password to this paradise.
And the truth came crashing down on me hard. The
Southern Fried Chicken
($16 for half bird) was just amazeballs. I allowed the crispy shattering of the skin giving way to the spicy juicy flesh of the chicken to work its magic on me. I could have swore that I look the part of a demented, possessed being as my eyes rolled back from the salacious exchange.
The
Mary's Burger
($14) was ordinary at first bite until a midway recovery attempts itself in the raunchy juices that spill out the bottom of the bun as you work your way through it. Fundamentally, you could taste all the separate elements in the construction, however, it all melds into one beguiling stack of deliciousness as you shovel it into your mouth. Special credits going out to the milk bun which creates the hinterlands of your food fantasies. The fries on the side however provided an uneven showing; thin, under seasoned and lacking in
oomph
, I could have done without them.
The guerrilla hovel that is Mary's, is a place I would happily ditch a date night out at a 3-hatter restaurant for. It's a no brainer. It's menu kept small and simple, is executed well, keeping the locals and the regulars coming back for more. Now, I wished I lived just next door.
Talking about the bathrooms. They had
Keshas, Bros and Unicorns
scribbled over the blackboard painted doors. Unicorns... now how cool is that?
Mary's
6 Mary St,
Newtown NSW 2042