Let's talk about the Forresters.
Yep. That's right. The place which I ended up huffing and puffing, a hot mess, after conquering the mean slopes to get to it.
Was it worth it?
Damm right it was.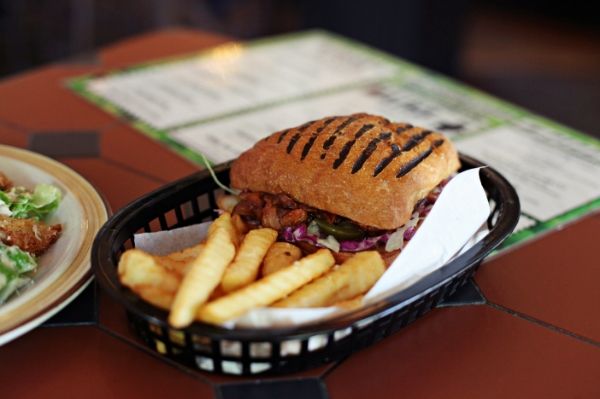 Check out their daily lunch specials
here
. I mean
who are you kidding
? Such an extensive menu and all that for $10? You better get your ass here right now.
The
Pulled Pork Sandwich
with Jalapeno and cabbage slaw was your classic example of simple fare done right on the money. Slow cooked pork shredded effortlessly, sriracha mayo and a crunchy slaw that carried a bit of a kick. Simple, but definitely more satisfying than some high end artisan sandwich. I would have preferred the rye bread slices instead of the roll that we got mainly because the ratio of protein to bread was a bit diluted in this case. But, it isn't too big an issue. The sandwich still disappeared in a jiffy.
Moving on to the
Kentucky Grilled Chicken Salad
,, this is not your usual light and leafy salad. This is salad done
pub style
. Heavily lashed in the most rich and creamy blue cheese dressing you can ever imagine, the pulse quickening chunks of Dukkah spice and olive oil dredge the crisp romaine greens. Here, the grilled chicken is done right, moist, succulent, with a hint of smokiness. And to top the whole experience off, fried green tomatoes, the burst of freshness from its firm flesh underneath that crisp cornmeal coating helping to cut through the fat profile of the dish. An excellent option for the delusional bunch who like to think that a salad is going to be a healthier option.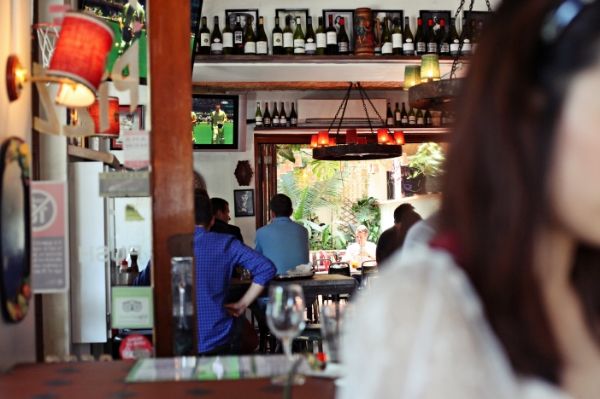 You know how with some places, you just want to snap a photo, tweet it, eat it and then move on? The Forresters is not one of those places. I reckon I'm going to have a long term relationship with this one.
The Forresters
336 Riley St,
Cnr of Foveaux and Riley Sts,
Surry Hills 2010
Ph: 02 9212 3035
website: http://www.forresters.com.au/