Let me let you in on a secret indulgence of mine.
Brace yourself.
*closes eyes and blurts it all out*
I'm a sucker for groupons and have been scouring the net lately for cheap deals. *ahhh* There you go. I've said it. Well there's nothing to be ashamed about, especially since I managed to score a 65 dollar deal at Zaaffran (worth $135) for the banquet for 2, even with a bottle of wine thrown in. Good job indeed.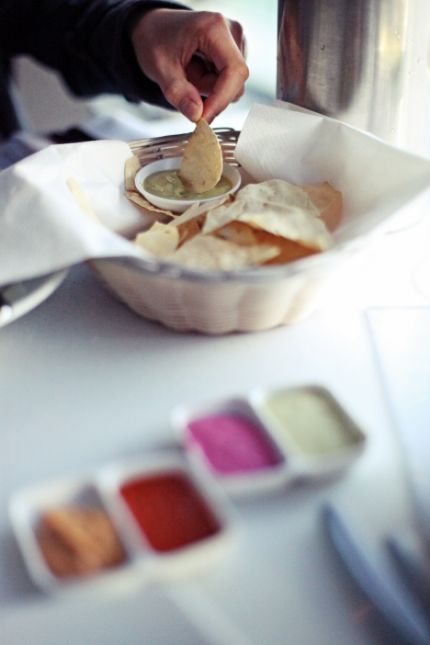 Apparently, many people have come through the doors of Zaaffran with this crinkled up voucher at hand, thus the restaurant is fully equipped and well experienced in their dealings with these bargain hunters; even possessing a separate menu! We were served promptly upon being seated; the brief menu description of
salad, canapes, potato patties, lentil wafers, assorted dips with garlic naan
as starters doing nothing much for my appetite. However, the food that soon graced our table tickled the palate with its provoking colors. Papadam to curb the initial munchies. Then came the plain naans served with an assortment of dips, chilli, garlic, mint and beetroot.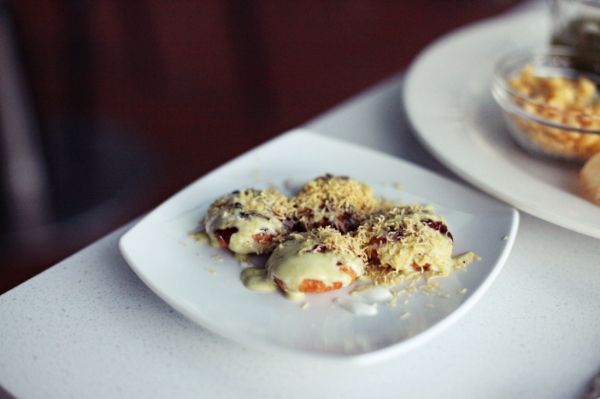 I adored the
Aloo Tikki Chaat
, crisp spiced potato mini patties laced with yoghurt, date tamarind and mint toppings. the flavors coming together nicely with the slightly chewy texture of the potato patties. It's a shame the papris (
crisp fried dough wafers
) that came crushed over the top had lost a bit of its crunch. The date tamarind sauce hidden below the nappage of minty green sauce had a strange similarity to barbecue sauce, sweet, potent and very good per se.
Aloo Papri Chaat
, this took me a while to figure it out. Presented in such a dainty and refined fashion, this Indian street snack which you would usually find looking like a riot of colors sploshed on to a plate basically are fried wheat crisps topped with potatoes, besan vermicelli, chutney and mint sauce. I didn't quite fancy this version as compared to the many
clumsier renditions
I've seen online; the thinness of the mint and date-tamarind chutneys failing to fortify the religious experience.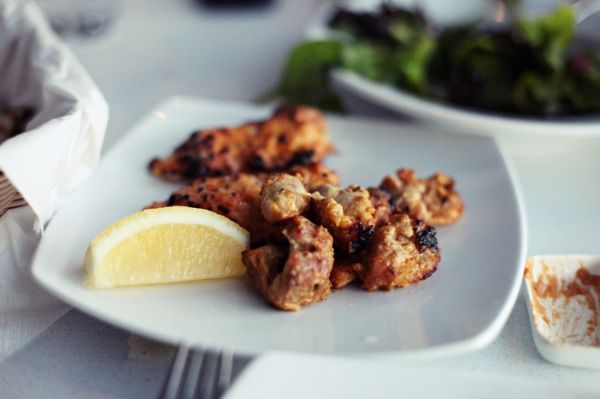 Moving on, we had snippets of the famous
Chicken Tenderloin
and
Tandoori Chicken
served with
Mushroom Naan
. The former, cooked in a tandoor oven after a long bathe in a marinade of pepper, ginger, garlic and curry leaf was thoroughly penetrated with the lingering flavors of spice. Tender and succulent, I wish there was more. The tandoori chicken was a tad spicier with an addition of red chillies and garam masala spice. A major let down were the mushroom naans which had retained too much moisture from the addition of the mushrooms and refused to crisp up, resulting in a limp, nappy like texture in the dough.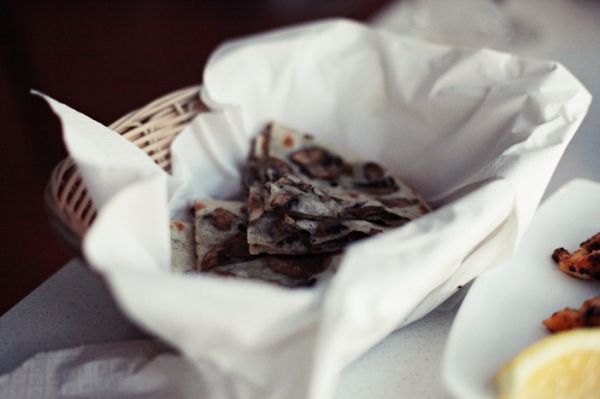 I'm tempted as the mains arrive.
Tandoori Mushrooms
,
Yearling Beef Ribs
,
Slow Cooked Lamb Curry
and
Steamed Basmati Rice
. Nibbling on the edges of the baked and smoked mushrooms stuffed with onion, tomato, paneer, cheese and basil, the hint of charred yellow gearing up the appetite once more.
The
Pasliyaan Majnoon
, braised beef ribs, was magic on a plate, looking like two towering leaning pinnacles of sorts, they yielding like butter to a hot knife. Braised and roasted with yoghurt, garlic, chilli and garam masala, it was easy to see why these were a signature dish of the establishment. Hefty in flavors, this was eaten in silence to the unison of nods around the table, even to the approval of a non-avid fan of beef.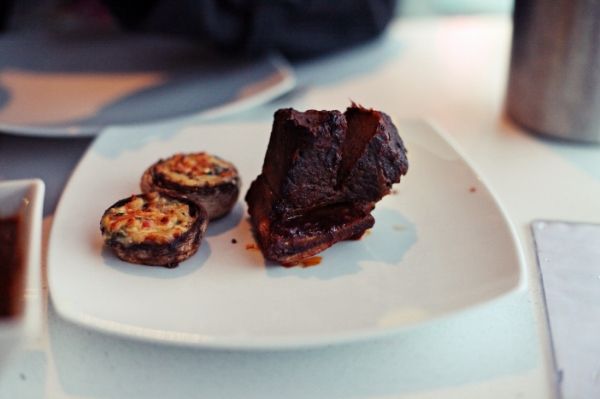 Another major highlight of the night for me was the
Gosht Kalimiri
, slow cooked lamb curry, it's strong blend of spices hit you like a brick wall, black pepper, cardamon, clove, coriander, ginger, garlic, caramelized onions all formulating an assault on the senses. Delicious when accompanied with the not-so-heavily-spiced steamed basmati rice.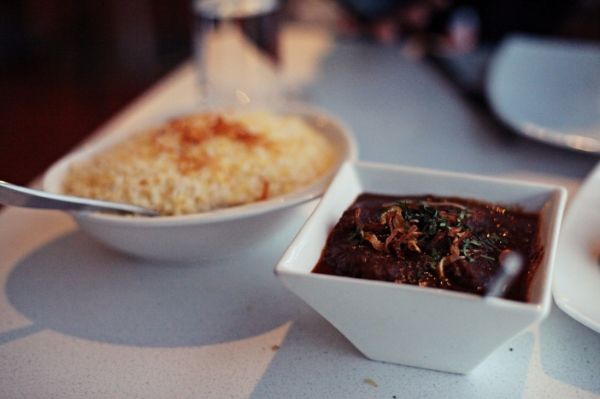 Zaaffran as raved about my an Indian Colleague of mine sure holds up to its stature as being one of the better Indian restaurants in the city. A place I'll probably pop by if I'm loaded with cash though as the menu comes across as slightly pricey.
Zaaffran
Level 2, Harbourside Centre
10 Darling Dr,
Darling Harbour NSW 2000
Phone: (02) 9211 890
Website: http://www.zaaffran.com/