I'm going to jump the gun quickly on this one.
Ormeggio is definitely one of the best dining experiences of the year. Maybe even of my life.
Marry the night. Unfolding to reveal a hot tamale of unproven charms.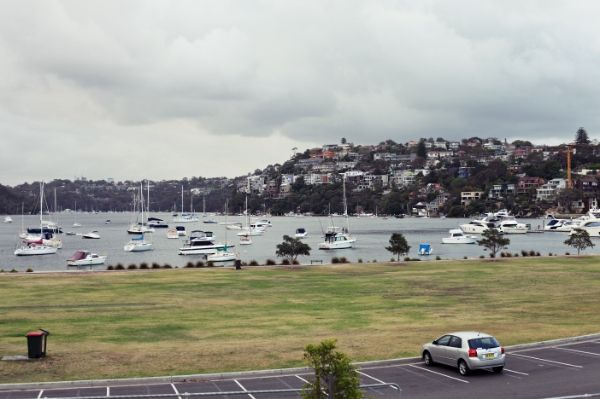 Let's start with the service. Impeccable and faultless. And with a claim of 'stressless' Sunday dining, it held true to its words, a 6 course degustation for an equally easy breezy toll on the wallet. Waitstaff were welcoming, informative and add to the feeling that nothing at Ormeggio has been left to chance.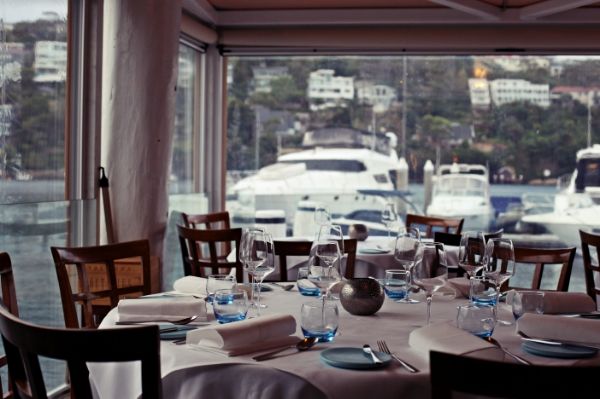 A replica of the Sydney Opera house greeted us at the table. Mahogany tinted
Warm Sourdough.freshly churned sour butter.sea salt
($9). Sour butter? *scratches head* Essentially European styled butter, the cream used to make sour cream butter is soured by a culture of Latobacilli. Finally, a deserving loaf of Sourdough after the numerous fine dining experiences I've had over the month. Scratch that low carb diet I figured. Let me relish in the moment.
The wine list at Ormeggio is equally impressive, offering a bit of everything to cater for everyone. We went with the more affordable 2012
Ormeggio Bianco by Pizzini
($22 for a carafe), a blend of pinot grigio-sauvignon blanc. That probably went down a bit too fast. *twiddles thumbs*. Well, it certainly helped to set the mood right.
1st course:
Scallop tartare.mussel emulsion.squid ink puree. apple
This was a formula to the start of a successful degustation. Slightly citrusy in nature, yet balanced by the rich concentrated flavors of the sea hailing from the spots of mussel emulsion; this tickled my worn-out palate.
I wanted more
.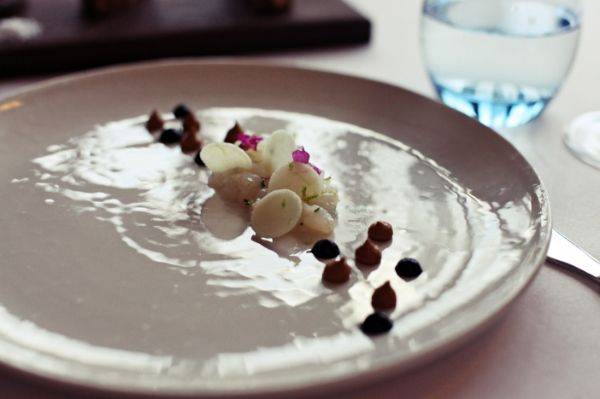 2nd course:
Ling Fish Baccala.polenta croutons.dutch cream potato
unfortunately there isn't a photo for this dish, since its image was un-befitting of its orgasm manifesting prowesses. Arriving in a deep bowl, the succulent humble chunks of salted cod glistened under a blanket of potato foam studded with the crisp additions of polenta croutons. Best course of the night by far.
3rd course:
Agnolotti with asparagus.aged sheep ricotta.black olive.watercress.'nduja
More than just a pretty face. Everything on this dish was foreign, yet undeniably comforting in a way. Ravioli filled with a liquid filling of asapragus. This was accented by a mopping of the accompanying sauces on the plate. The bitterness of the pureed watercress, the rich creaminess of the ricotta, a play of textures provided by the black olive crumb and the specks of smoky anduouille sausage oil; all coming together for an enlightening experience.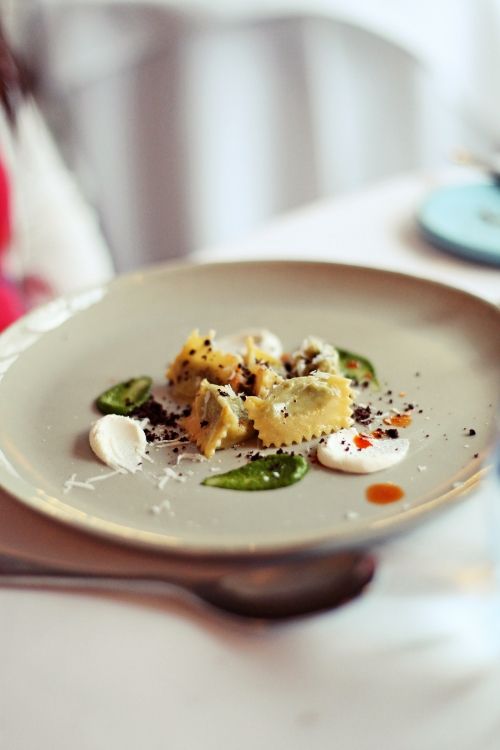 Kick back with a beer.
Moretti
($10). Italian of course to fit the theme.
4th course:
Blue Mackerel cured in salt and sugar.mint.almond milk.mint sauce.fennel.baby turnips
I was bewildered by the strange choice of fish being incorporated into Italian cuisine. Normally associated with Asian cuisine, the meat was very strong tasting and could have benefited from being smoked. Despite my immediate dislike for this dish, I would have to salute the chef for his exquisite technique in filleting this finicky fish.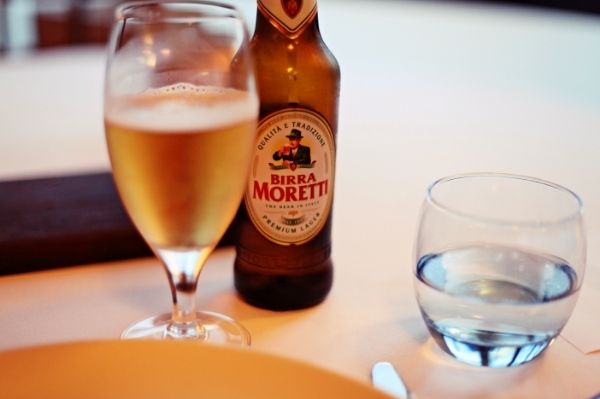 5th course:
charcoal wagyu beef.pickled heirloom carrots. spring onion puree.black garlic
The obligatory carnivorous course. we love the fulsome flavor of the beef when paired with the overwhelming sweetness of the black garlic puree. Kept simple, our palates were allowed to fully bathe in the glory that is the explosion of natural juiciness of the wagyu when we chomped down.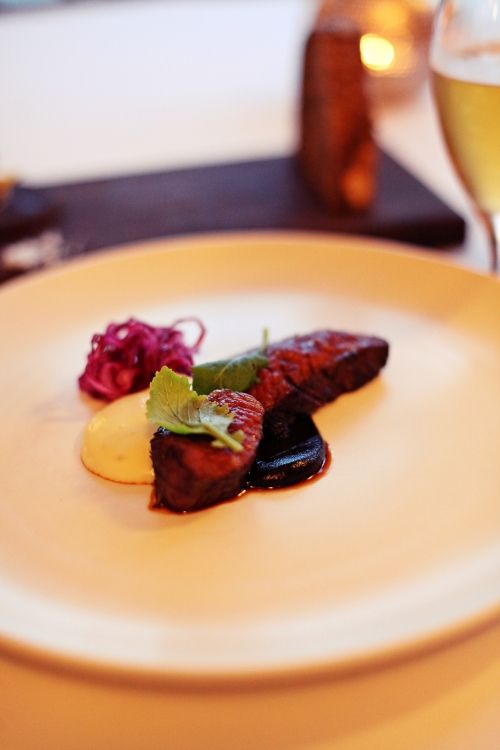 6th course:
Carrot.fennel seed. farro.vinegar caramel
My second favourite course of the night. This came with apologies from the waiter who was afraid we wouldn't deal well with desserts not of chocolate nature.
Oh boy, he couldn't be more wrong.
We lapped at the dessert with such fierce gusto that I was sure our neighboring tables were staring in horror. The fennel seed gelato, a novel idea. Carrot cake sponge, sufficiently moist and flavorsome despite its' thin and frail side view. And that magnificant vinegar caramel smeared so delicately on the plate helping to tie everything in. Brilliant.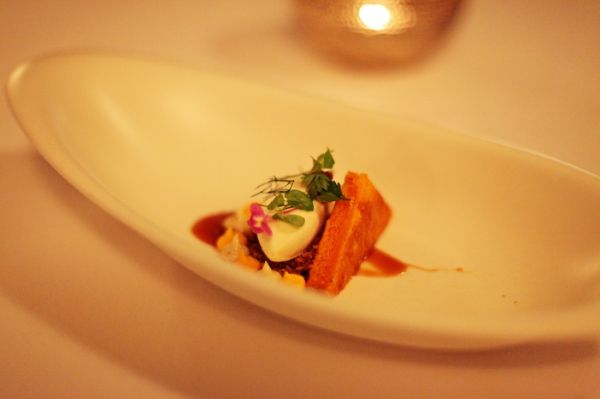 Ormeggio at the Spit isn't just a dining destination, it sells a lifestyle. The atmosphere is breezy, relaxed, splicing beachy casual with inner city chic. Be rewarded to a seasonally driven menu paired with knock-out-by-the-glass wines. I can go on and on about this place. But I'll hold my horses. Maybe it's time you discover it for yourself.
Ormeggio at the Spit
D'Albora Marinas
The Spit
Mosman NSW 2088
Tel:02 9969 4088
Website: http://www.ormeggio.com.au/