Bridge Street Garage first impresses with its interior design. Retro features, all motor themed thrown into the original raw industrial space. Think wrenches as beer station levers and neon lighting. Cool space? Check! The Americana theme so strongly represented here, compelled my taste buds to crave a good ole' burger. This time around, ordering was a breeze.
I nursed my
4 Pines HEFEWEIZEN
($7.50) which is offered on tap. Cloudy pale straw colored, this beer was the right balance of gasiness for me and displayed a well-rounded palate of bananas and spices.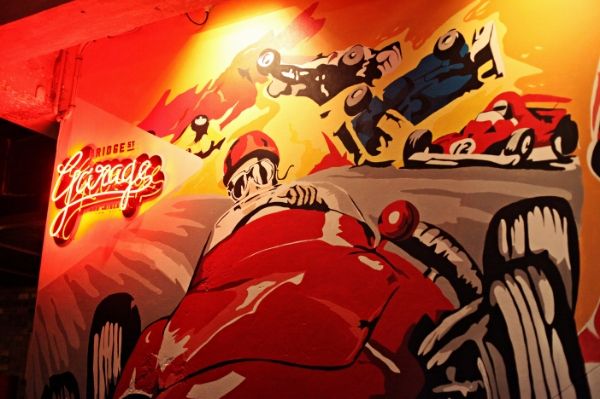 All was good till a little later after the burgers sauntered to our tables. Perhaps I've been too spoilt, but the burger for me was just a little underwhelming. And for a place that captures audience with the massive food porn that is its burgers, these didn't deliver.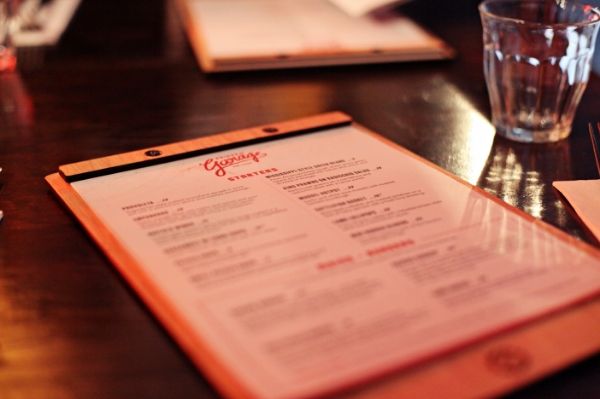 My
Gaucho Burger
($19.50) came looking like a towering stack of disconnected ingredients. Dry aged Angus and Wagyu beef patty, spanish onions, raddicchio, cheese and chimichurri sauce. Overall, it just made for a literally dry and uneventful dining experience. Yes, truth be told that the dry aging of the beef used within did translate into a smoky sophisticated meaty flavor, but it needed a little bit of help from a heavier hand of seasoning or a richer accompaniment sauce to bind the floating stack altogether.
Opposite the table, the same disappointed reaction was garnered with the
Garage Burger
($19.50), a slight difference being the addition of beetroot and pineapple.
The fairest maiden around the table was definitely the
Fish Tacos
($18), fresh fish lightly coated and grilled, topped with a mango, onion, chilli and coriander salsa; this dish was simple with a good balance of flavors, citrus notes and a tinge of heat.
Bridge Street Garage, you lost me at em' burgers. Sorry.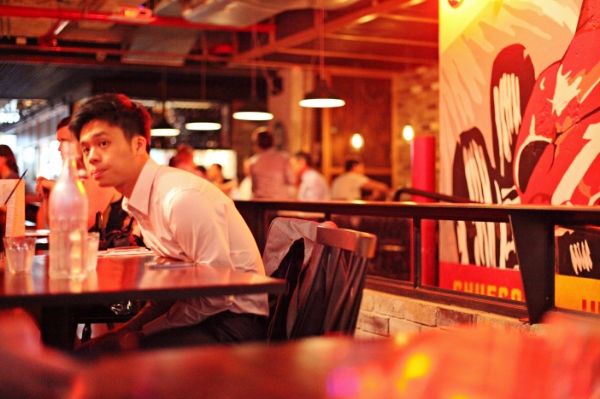 Bridge Street Garage
17 Bridge St,
Sydney NSW 2000
Phone: (02) 9251 9392
Website: bridgestgarage.com.au/